Welcome to Hunter's Air & Heat, Inc. Air Conditioning Services
Hunter's Air & Heat, Inc. is a family-owned and operated business servicing Boling-Iago, Wharton, Needville, Rosenberg, Richmond, El Campo, East Bernard, Matagorda and surrounding areas. Providing reliable Air Conditioning services for over 18 years. We understand the demand our Air Conditioners go through in the Texas Gulf Coast with the heat and humidity. We offer professional 24/7 AC Repair, AC Replacement, and Hunter's Pro maintenance plans to Texas Gulf Coast homeowners.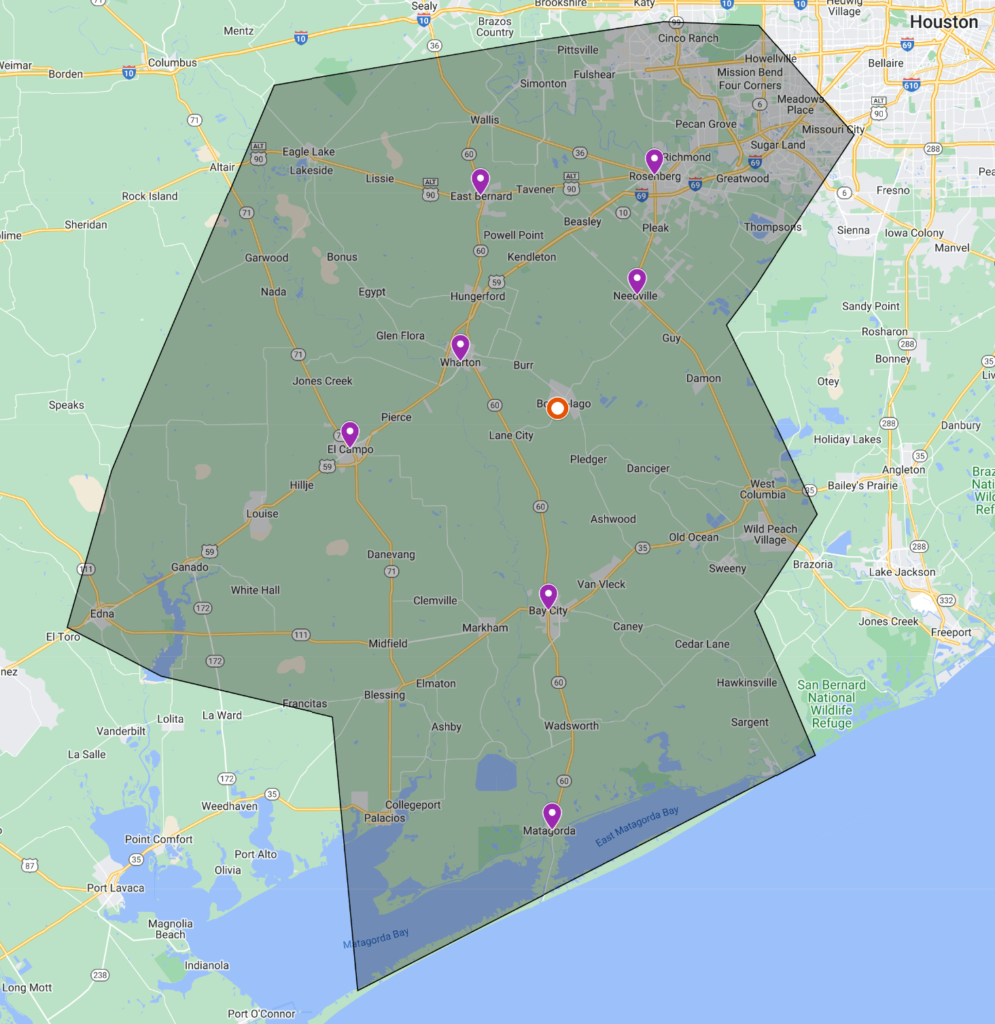 Why Choose Hunter's Air & Heat, Inc?
Expertise: Our AC Service Technicians are well-trained and knowledgeable in all aspects of Air Conditioning Systems. We stay up-to-date with the latest technology and techniques. Above all else to deliver the best to our customers.
Comprehensive Services: From a new ac unit to routine maintenance and emergency repairs we find it important to offer services tailored to meet your specific needs. No matter the size or complexity of the job, we are equipped and trained to handle it with precision, professionalism, and efficiency. It is so important for us to provide you and your family the best.
Quality Products: We partner with leading manufacturers and others in the industry to offer high-quality air conditioning units and components. Our team can help you select the right air conditioning system for your space, ensuring optimal performance, maximum air quality, and energy efficiency. Because you need the best when it counts.
Customer Satisfaction: Our service technicians communicate directly with customers clearly and become their trusted home advisors for all their AC, Heating, Air Quality, and Insulation needs. As a team, we strive to exceed your expectations through our professional workmanship, transparent communication, and reliable service. We are always "Keeping your comfort in our sights." In fact customer satisfaction is our top priority.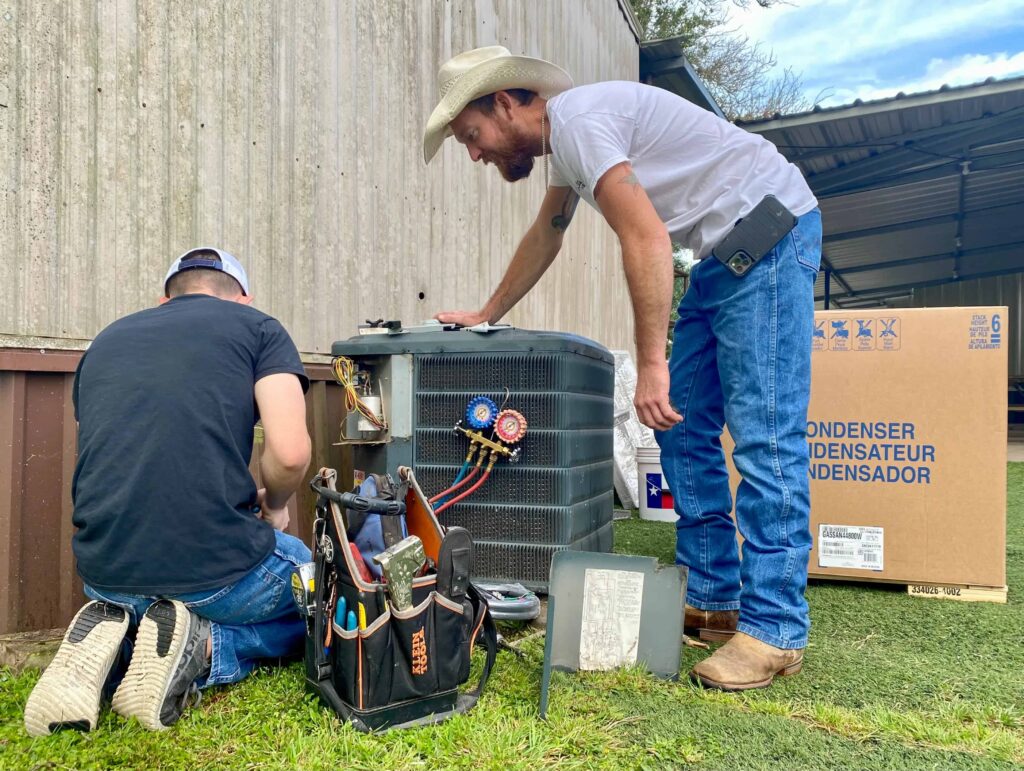 Our Services:
AC Repair: Is your Air Conditioning unit acting up? Hunter's expert service technicians can diagnose and repair any issues with professionalism and efficiency. We communicate directly with you, arrive promptly, equipped with the necessary air condition tools and parts to get your system back up and running smoothly. Because it is important you know what is going on with this key component of your home.
AC Maintenance: Regular maintenance is key to extending the lifespan of your air conditioner and maximizing its efficiency. This is why we created the Hunter's Pro membership. Our maintenance plans include thorough inspections, cleaning, and ac tune up to keep your system in optimal condition. In the first place our goal is to make sure you are cool instead of calling for service. However, we will be there for that if needed.
Air Conditioning Installation: Whether you're upgrading your current system of installing a brand-new unit, our technicians will ensure a seamless installation process while taking into consideration space and budget. As has been noted we consider space, budget, and cooling requirements to recommend the best system for you.
Emergency AC Services: We understand that air conditioning emergencies can happen at any time. That's why we offer 24/7 emergency AC services to address your urgent needs promptly because you don't need to suffer in the sweltering Texas Gulf Coast heat – give us a call at (979) 532-1707 and we'll be there to assist you.
Contact Us:
Phone: (979) 532-1707
Email: [email protected]