Welcome to Hunter's Air & Heat, Inc. – Your Trusted HVAC Experts in Boling-Iago, Texas
Are you looking for a reliable and efficient HVAC Company in the Boling-Iago, Texas area? Hunter's Air & Heat, Inc. is here to meet all your Air Conditioning, Heating, and Air Quality needs. With our extensive experience and commitment to exceptional service, we have become the go-to HVAC company for residential and commercial customers in Boling-Iago and surrounding areas.
Hunter's Air & Heat, Inc. HVAC Technicians are here for your AC Repair, AC Installation, and AC Maintenance needs. Boling-Iago is a rural-living area of Wharton County, and its residents take pride in this old Texas city's heritage and name. Boasting some of Wharton County's finest country living with access to rivers and acreages. Boling-Iago is a great place for outdoor fun. But it can be hard to have fun when families go back home to an AC system that is not pulling its weight. Without a doubt, many of the homes in this area are aging, and hard summers along with regular wear and tear may mean that their Air Conditioning systems aren't performing as they used to. Fortunately, Hunter's Air & Heat, Inc. has the perfect AC solution for Boling-Iago families. Above all, we're are always "Keeping your comfort in our sights."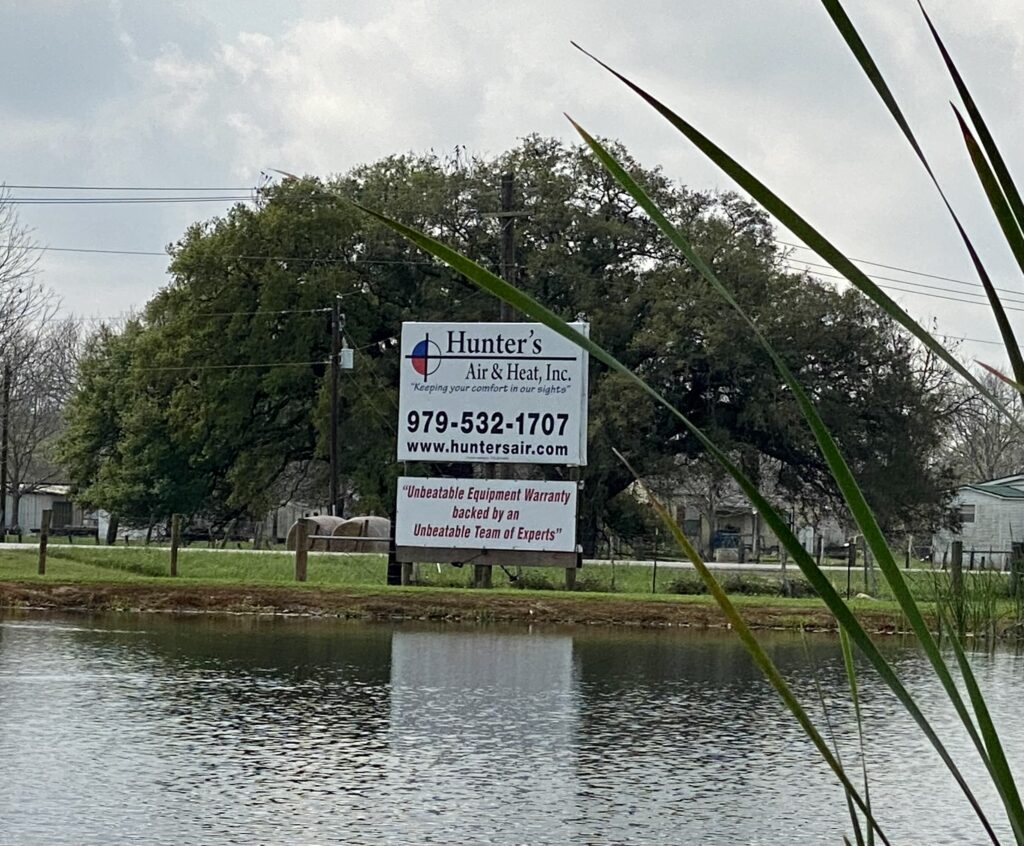 Why Choose Hunter's Air & Heat, Inc?
Professional Expertise: We have the knowledge and experience to handle any HVAC installation, repair, or maintenance job with precision and efficiency. As a result, we are the turn-to experts in Boling-Iago for AC Repair, AC Installation, and AC Maintenance. Then again, we are also there for your heating needs when those sudden cold snaps hit.
Quality Products: We believe in using only the highest quality HVAC products and equipment. As a matter of fact, we partner with leading manufacturers to bring you reliable, energy-efficient systems that deliver exceptional performance and longevity.
Personalized Solutions: We understand that every customer has unique needs and preferences. Our team takes the time to assess your requirements and recommend tailored solutions that fit your budget and goals. For this reason, we are why Boling-Iago Residents turn to us more than any other HVAC Company in the area.
Exceptional Customer Service: We strive to deliver a seamless experience from start to finish, ensuring clear communication, prompt responses, and respectful treatment at every step of the process. Given these points, your comfort and peace of mind are our top priorities. To put it another way, we are always "Keeping your comfort in our sights."
Prompt and Reliable: We value your time and understand the urgency of HVAC issues. By all means, we get you don't want to suffer and will get you up and going right away.
Locally Owned and Operated: We take pride in serving our neighbors of Boling-Iago based on trust and integrity. And for that reason, that is why we specialize in building long-lasting relationships.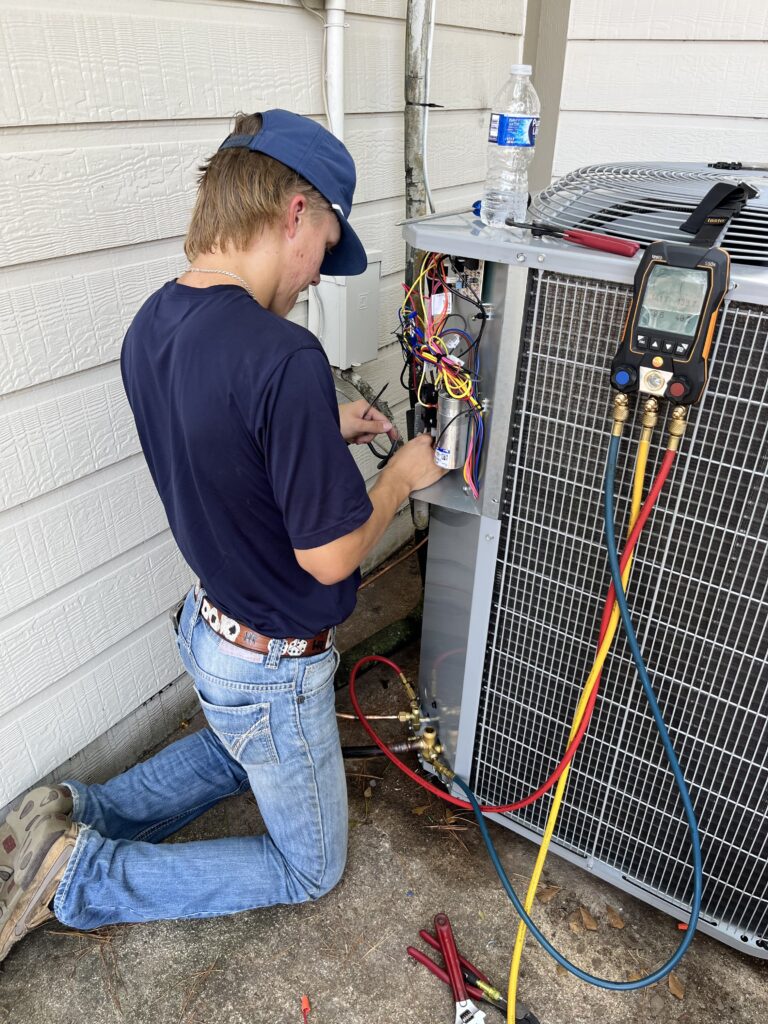 Contact Hunter's Air & Heat, Inc. Today!
Don't let HVAC problems disrupt your comfort. In fact, this is why you trust the experts at Hunter's Air & Heat, Inc. to handle all your air conditioning and heating needs in Boling-Iago, Texas and surrounding areas. Above all, our team is ready to provide you with reliable, efficient, and affordable HVAC solutions.
Contact us today to schedule an appointment or request a free estimate. Let us show you why we are the preferred HVAC company in Boling-Iago and how we can keep your indoor environment comfortable year-round.
Contact Us:
Phone: (979) 532-1707
Email: [email protected]
Address: 5821 FM442 Boling-Iago, TX 77420