Meet Your Del Webb Sweetgrass Service Technicians
Let us introduce you to Rick Young, your Service Manager and Hunter Richter, your Service Technician. Rick has over 29 years of experience as an AC repair technician. He may also be a familiar face. Not only because he has been servicing Del Webb Sweetgrass since the first houses started popping up in 2011. But he has been featured on many of your local TV stations talking about air conditioning best maintenance practices. Here he is on KPRC just recently: Air Conditioning Technician shares tips to keep your AC Running in the Heat.
Now, "Hunter" Richter's first name might be recognizable. Well, since the company is named after him. Hunter is the first born son to Eric Richter, owner and founder of Hunter's Air & Heat, Inc. So he was kind of destined to be an HVAC Technician.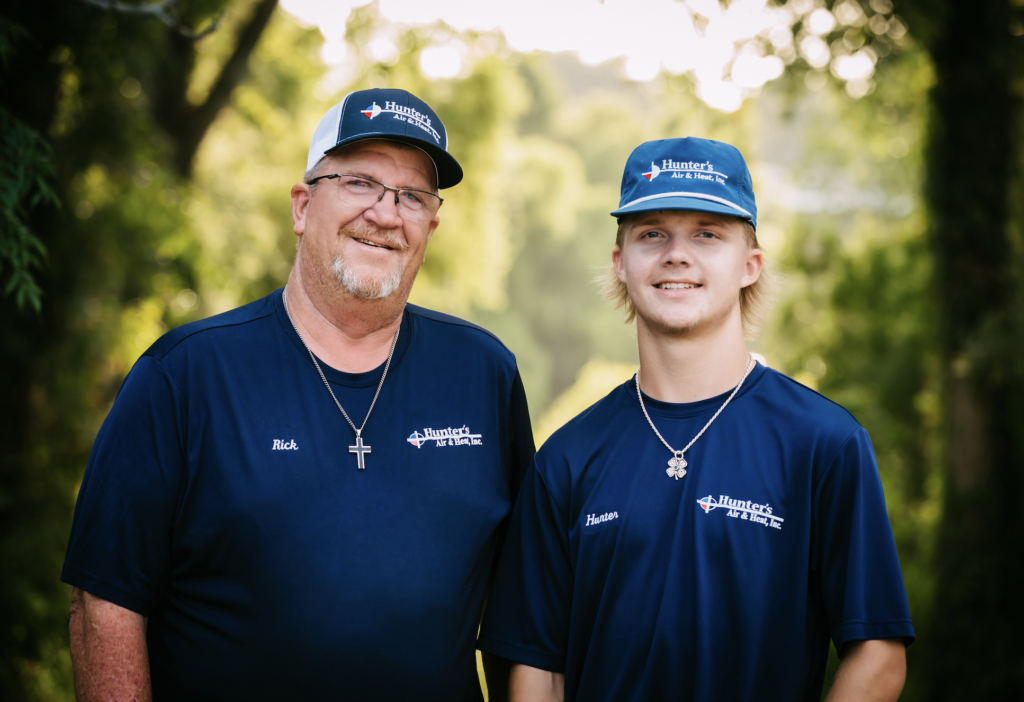 Del Webb Sweetgrass Amenities
Amenities at Del Webb Sweetgrass include:
Lakehouse – 27,000 Sq. Ft.
Multipurpose Rooms
Fitness Center
Indoor Pool & Spa
Wellness Center
Internet Coffee Bar
Billiards Room
Locker Rooms
Aerobics Studio
Library
Card Room
Arts & Crafts Studio
Continuing Education Center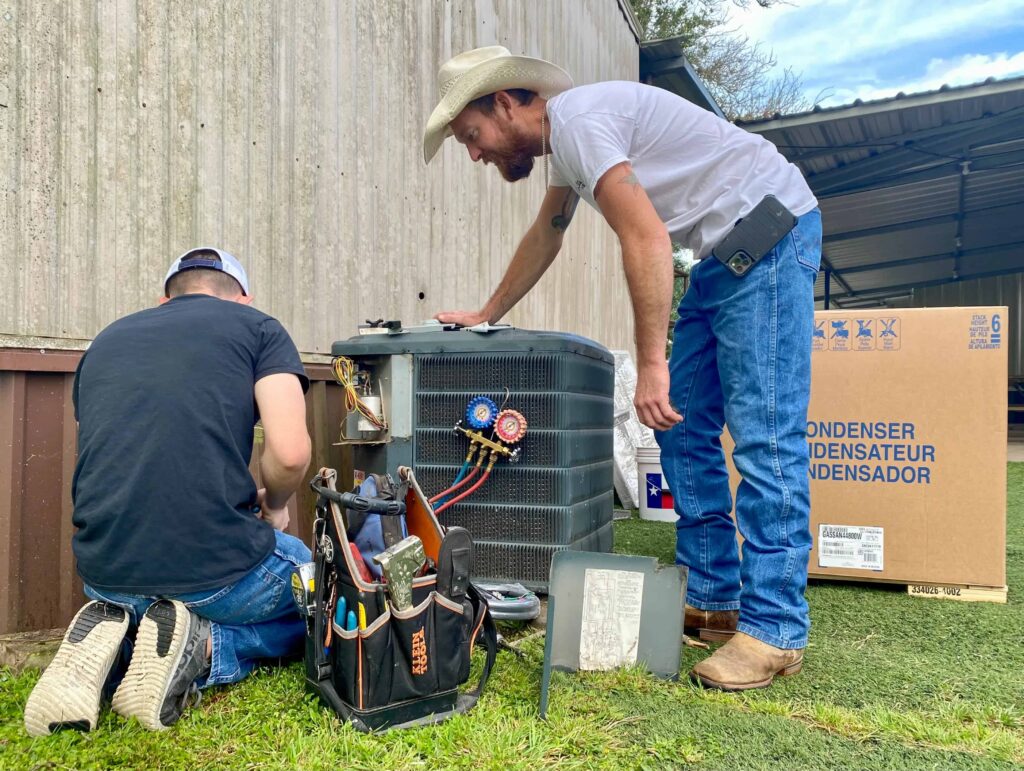 Del Webb Sweetgrass Clubs, Groups, Activities & Classes
There are plenty of activities available in Del Webb Sweetgrass. Here is a sample of some of the clubs, activities and classes offered here.
Aerobics
Artist at Sweetgrass
Bible Group
Billiards
Bocce
Book Club
Bridge Lessons
Canasta
Card Crafters
Cardio Circuit
Cardio Dance
Chair Exercise
Cocktails & Cards
Craft Club
Drama Club
Euchre
Garden Club
Genealogy
Golf Club
Golf Play
Grey Hawk Get Together
Holiday Parties
Investment Club
KISS Cookers
Ladies Golf
Line Dance
Mahjong
Meet the Builder
Men's Club
Mix N' Mingle
Mixed Scramble
Movie Night
Needlecrafters
Photography Club
Pickleball
Pilates
Quilters
Republican Club
Singers
Singles
Slim Down
Social Bridge
Strength
Table Tennis
Tennis
Tip Your Glass Health
Toy & Food Drive
Travel Club
Veteran's Celebration
Water Exercise
Water Volleyball
Yoga
Contact Hunter's Air & Heat, Inc. Today!
Don't let HVAC problems disrupt your comfort. Trust the experts at Hunter's Air & Heat, Inc. to handle all your air conditioning, heating, and air quality needs in Richmond and surrounding areas. Our team is ready to provide you with reliable, efficient, and affordable HVAC solutions.
Contact us today to schedule an appointment or request a free estimate. Let us show you why we are the preferred HVAC company in Bay City and how we can keep your indoor environment comfortable year-round.
Contact Us:
Phone: (979) 532-1707
Email: [email protected]
Address: 5821 FM442 Boling-Iago, TX 77420